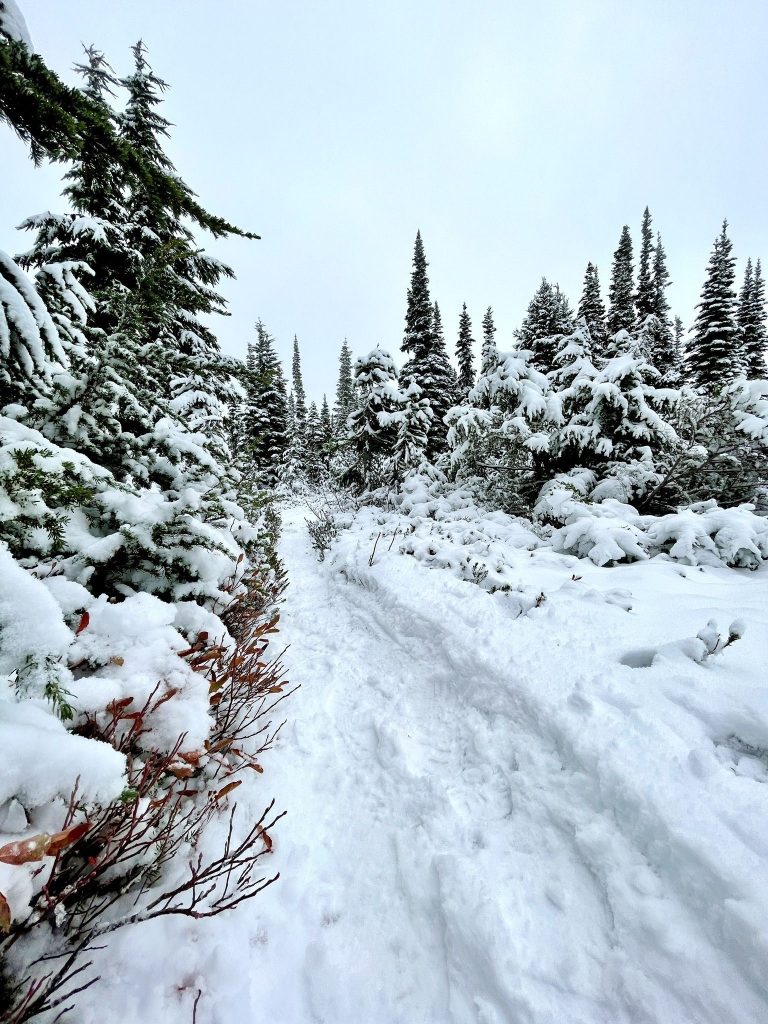 Description
Hi everyone!
its a winter wonderland out there! planning a snowshoe out to Mt. Zoa this Saturday in coquihalla ( I Have never been). This will be a relatively challenging snowshoe at 700 m elevation and 8 ish km roundtrip ( will likely be around 5 hours in and out) with very short breaks.
depending on weather we may change snowshoe area  ( mt zupjok or similar) – most will land in the difficult range, fitness should be capable of variable steepness and moderately deep snow.
Alltrails link: https://www.alltrails.com/trail/canada/british-columbia/zoa-peak-trail?u=m
gaia link:https://www.gaiagps.com/hike/298037/zoa-peak-trail/
according to mountainforecast.com –> there will be snow 10 cm on friday , and 1-2 cm of light snow spread out through the day on Saturday.
Gear:
Snowshoes ( they can be rented at valhalla sports on broadway for $15-20 bucks), depending on conditions the snow may not be deep enough, but expect the possibility.
Microspikes also necessary
snacks, water, gloves, and a tuque.
Guest sign-up
Sign-ups are no longer available for this event.