Description
Please join us on April 26 for our monthly social. The social will be held in-person at Mahony's Tavern at Stamps Landing in South False Creek. The doors will open at 6pm for dinner and the program will begin at 7pm. Note: There won't be a Zoom option this month, We're hoping you will join us in-person to meet long-lost friends and swap trip ideas and stories.
Please register as early as possible, so we can tell Mahony's how many people to expect. That helps them allocate serving staff.
There will be a maximum of 60 people and everyone must follow Mahony's Covid19 protocols. Presentation of your BC Vaccine Card (via mobile phone, tablet, or hard copy) at the entrance may or may not be required, depending on provincial mandates as of the 26th. Masks are optional, but please respect other people's need to mask and their personal space.
The meeting will include a variety of announcements and updates on Vancouver Section activities, followed by a great slideshow.
Pawel Kudzia and Jon Obst will present "Couloirs, Rappelling, and Sunny Days in the Tantalus Range".  Pawel writes: Join us as we share with you our ACC trip to the Jim Haberl Hut. We were blessed with great weather and even better company. We will share pictures of the area surrounding the hut including several couloirs we skied, the Serratus glacier, and the Alpha-Serratus col.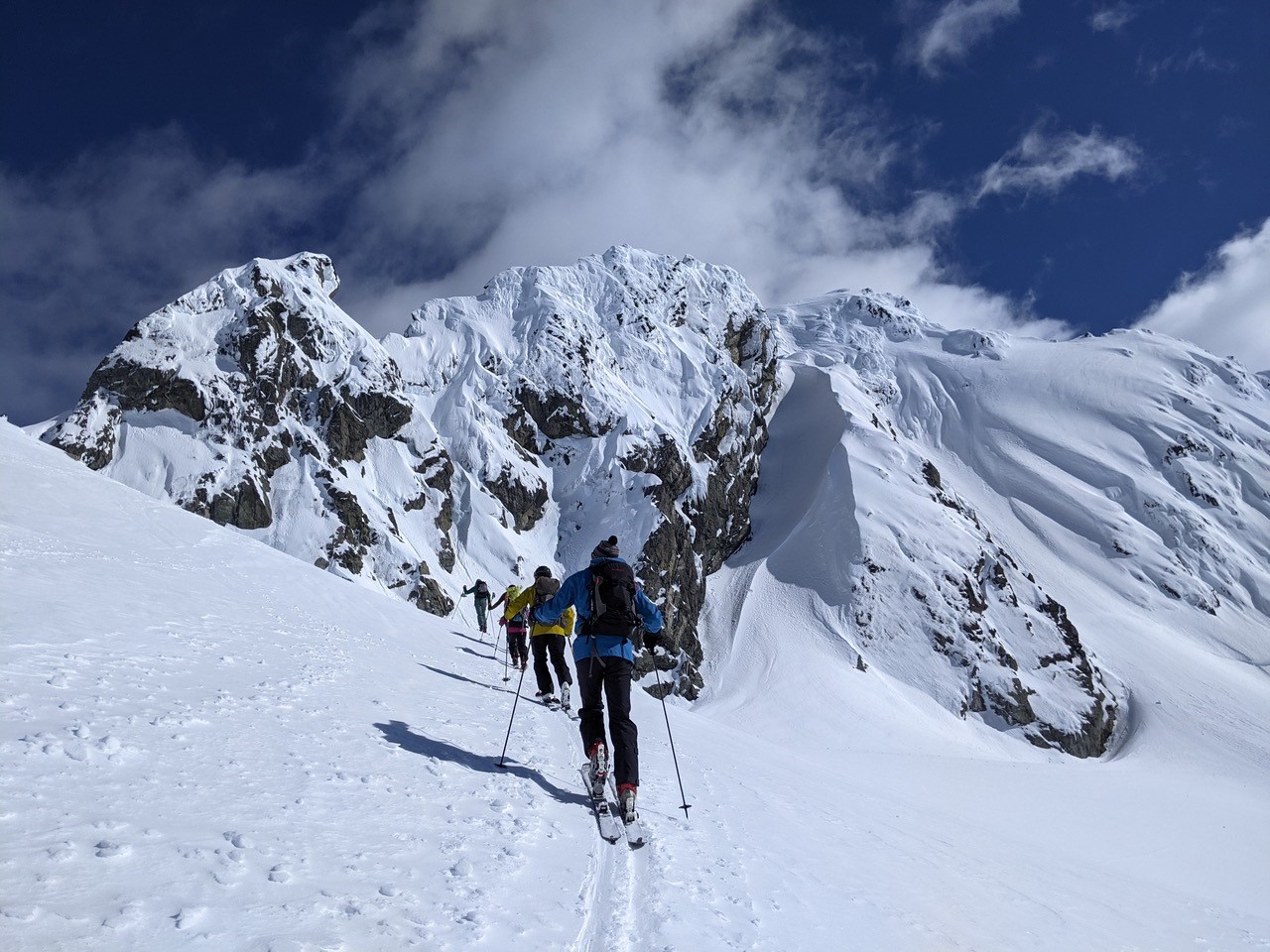 Guest sign-up
Sign-ups are no longer available for this event.