Description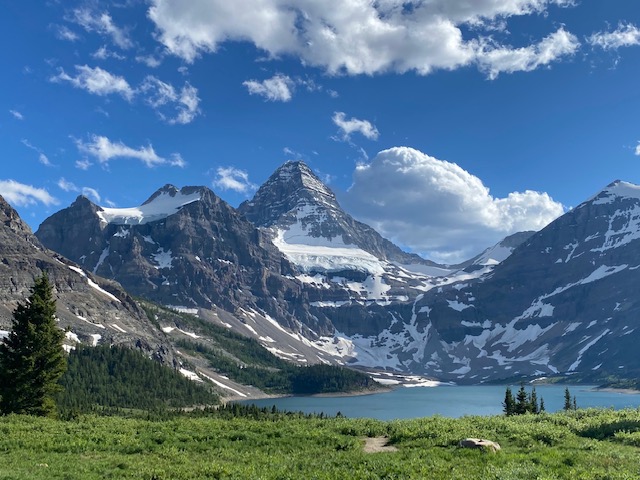 Mount Assiniboine above Lake Magog.
Join us on Tuesday March 28 for our next social gathering. It will be held in-person at the Floral Hall, VanDusen Botanical Garden (37th Avenue at Oak Street) in Vancouver. The doors will open at 6pm for socializing and the program will begin at 7pm.
The evening's presentation, "A Taste of the Rockies", will include four slideshows by our very own members:
Ian Perry will share his time working on the Bison Reintroduction Project in Banff National Park, where he had an amazing experience living deep in the mountains among these animals.
Rob Szpak will transport us to the Rockwall Trail in Kootenay National Park and to the iconic Mount Assiniboine.
Mike and Amber McMinn will recount their classic climb of Mount Louis.
Manrico Scremin will show us a great hike up Mount Indefatigable in Kananaskis.
See you on March 28th at the Floral Hall!
Guest sign-up
If you are a member, please log in before signing up to the event.