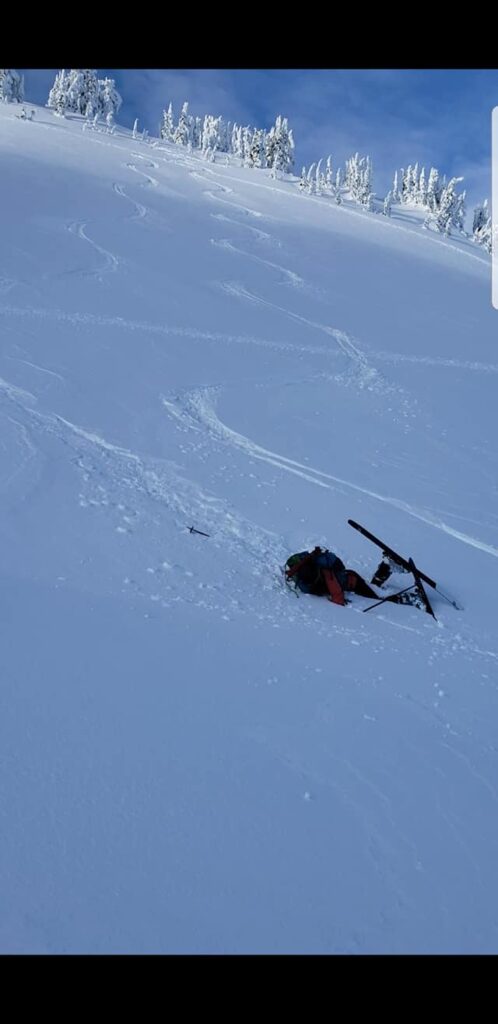 Description
Just getting into ski touring? Red Heather/Paul Ridge is a good beginner-friendly destination. This will be a moderate-paced trip, and we'll stick to skiing moderate slopes. That being said, you will still need the fitness to be out all day and the ability to ski blue runs in any condition – there is some easy tree skiing involved, and backcountry ski conditions can be extremely variable.
The Plan: We will meet at the whistler outlet store near Canadian Tire in Squamish at 8:00 AM where we will introduce ourselves, our goals for the day, and review the avalanche conditions.
From there we will carpool to the Diamond Head parking lot where we will gear up and skin to the Red Heather hut (5km, 500m gain, about 1.5 hours).
After a quick snack and bio break, we'll do some companion rescue practice, then spend the afternoon making observations about the snow and weather, talking about terrain and practicing our skinning techniques on the slopes above the hut while we ski a couple of laps. The focus will be on making conservative decisions.
We will ski out mid-to-late afternoon, aiming to return to the Diamond Head parking lot for about 4:00pm
What to Bring:
Touring skis (or split board) and skins
Avalanche transceiver, probe and shovel
Extra layers
Food and water
Helmet (highly recommended. You never know what might happen and head injuries are life-changing)
Goggles and/or sunglasses and sunscreen
10 essentials
A spare jacket/gloves that you don't mind getting dirty when you help put chains on the jeep
Willingness to learn and make decisions as a group
Smiles and stoke 🙂
Other stuff to know:
Chains are mandatory to drive up to the Diamond Head parking lot. I have a Subaru with chains, and can fit 4 people, including myself, and gear.
Avalanche and companion rescue knowledge is important, whether you have obtained this through an AST course, ACC course or other practice session. We will be practicing our companion rescue before we ski any laps.
I have been ski touring for about 4 years now, and have been fortunate enough to have skied with many great mentors and to have participated in ongoing training. I enjoy sharing the knowledge I have gained with people just getting into the sport, and have organized/co-instructed on a few club trips. Please remember that I am a trip organizer, not a trip leader or a guide.
All our decision-making will made as a group, so a collaborative attitude is important. The focus will be on conservative decision making so if that means that there is a chance that we will turn back early or that we may not get much skiing in. This trip is dependent on weather, avalanche and road conditions.
This trip is weather dependent. If the weather is especially atrocious I may cancel the trip.
Guest sign-up
Sign-ups are no longer available for this event.