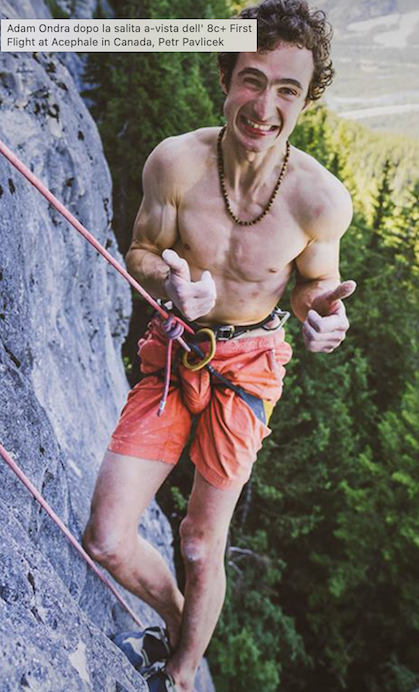 Description
This film is being present by VIFF with a partnership with VIMFF:
https://viff.org/whats-on/adam-ondra-pushing-the-limits/#book
A good thing to do if it starts raining by then.
One of the best rock climbers in the world, Adam Ondra prepares to participate in the Tokyo 2020 Olympic Games. He not only undergoes grueling physical training, but he must also navigate the internal and external pressures of competition and status as a national celebrity: a Czech television host describes watching Ondra climb akin to "watching Michael Jordan play basketball or Einstein count".
Directors Petr Záruba and Jan Šimánek, themselves climbers, capture the raw beauty and gracefulness of Adam Ondra's climbing, from rugged mountains to indoor walls, while providing a window into his inner life. Climbing defines him physically, mentally, and spiritually, as well as the lives of those around him. His celebrity status leaks into his relationships with his parents and his girlfriend Iva Vejmolová, herself a skilled climber who sacrifices her own ambitions to support him. An intimate portrait of devotion and dedication to the art of climbing alongside the mental and physical toll it takes along the path to greatness.
Guest sign-up
Sign-ups are no longer available for this event.